I am profoundly honored to
Muse It Up Publishing, Inc.'s very own multifaceted
dynamo, Penny Ehrenkranz.
Penny is an author, an editor, and one of most dedicated
cheerleaders. MUI is very fortunate to have this talented woman and I am beyond
humble she asked to come and visit me as part of her
Thank you
so much for coming Penny. Please tell my blog readers everything about you.
Hi Lin, thank you for hosting me on your blog
today.

I am promoting my two fall releases
from MuseItUp Publishing: Lady-in-Waiting,
which is a historical romance, and Mirror,
Mirror, a time travel romance.

Both of these stories transport the reader back to the 15th
century.
I want to remind your readers that I'm having
a
blog tour contest.

Everyone who
comments
and leaves their contact information at the
various places who are hosting me during the
tour will have their names put into a hat.
I will draw two names at the end of the tour and one person will receive a copy of
Lady-in-Waiting
Mirror.
little about themselves. First up will be
Mabriona from Lady-in-Waiting and second
will be Lindsey Baker, of Mirror, Mirror.
Hi friends.

I'm Mabriona.

I live in the 15th
Century in a castle with my cousin, Princess
Alana.

My family is from the south and Alana
and her family live in the North.

When I was a
achild, my parents sent me to live with Alana's
parents.

In our world, children who have
fewprospects are sent to foster with richer
family members.

My parents thought as
Alana's companion, my life would be better.
In many respects, my life was good with Alana,
but she could be so petty and mean.

She always
felt she was better than me because she was
blonde and fair, while my countenance is dark
and my hair raven.

As children, she would
tease me and blame me for things she did
wrong. I would be the one punished when she
broke a vase or dirtied her dress.

Still, I was
exposed to wonderful things at Alana's home.

I
had beautiful gowns as I grew older, the food
the cooks prepared was wonderful, and I got to
meet so many exciting people from around the
Alana's father arranged a marriage for her, as
was the custom.

When her betrothed arrived,
she was devastated. He looked like my country-
men, dark and muscled, with jet black hair.

I
was immediately smitten, while she sought only
to demean him and make his life miserable.
Her father, knowing of Alana's temper, rushed
her wedding and shipped us both off to Prince
Blayne's castle.

You'll have to read Lady-in-
Waiting to find out what happened to the both
Hey, my name is Lindsey Baker.

I'm a modern
day gal who loves Renaissance Faires and
everything to do with the fifteen century.

One
of my favorite pastimes is going to thrift stores
and antique shops looking for old treasures.
My day job is working at the courthouse as a
paralegal.

I guess I'm attracted to other
centuries since my "real" life is dealing with
domestic violence and child abuse.

I want to be
transported to other times and places.
I was absolutely thrilled when a Renaissance
Faire came to our small community.

I had to
have the perfect costume, so of course I hit up
our local thrift shop with my friend, Stefany.

I
found just what I wanted wear.

I had been
reading up on what might be appropriate dress
for the times and a long woolen skirt fit my
needs. The other treasure of the day was a
delightful antique mirror.

The shop woman
jokingly told me she thought it was a scrying
mirror.

As if there could be any such thing.
What do you think?

Is it possible to look
through time and space and see what another
person is doing or saying?
You'll need to pick up a copy of Mirror, Mirror
to find out if my treasure is indeed a magical
mirror.
Lady in Waiting released November 18th from
MuseItUp.

Direct buy link:
Mirror, Mirror will release in December.

The
MuseItUp Bookstore buy link:
Again I want to thank Penny for stopping by and sharing her exciting news. I also want to REMIND everyone to leave a comment with your contact information.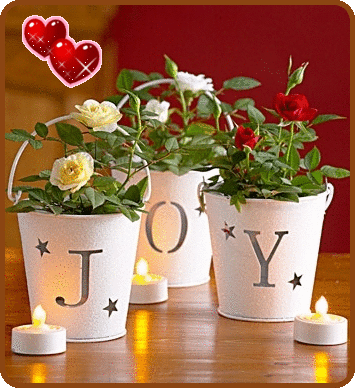 And to the rest of you, Good Luck!