The Coté Comet has been seen again...and more. The magic dust from this powerful celestial force is sparkling through all entities within the Universe...and beyond
Her
NUMBER ONE
Muse It Hot Publishing debut Comet Tale
Erotic Deception is taking the Universe by storm.
The latest group to latch onto the Coté Comet Trail are those wise and wonderful people over there at
Coffee Time Romance.
Here's just a SAMPLING of what they have to say:
Erotic Deception by Karen Cote'
Karen Cote' says she lives in a castle in Southern California with Prince Charming and a Magnificent Black Stallion. Or, if you want to get really specific, a bungalow with a corporate husband and a small black pug. Aside from having a wonderful sense of humor which is reflected in her writing, Karen is an avid reader, having shared a love of reading with her mother. This love of books has created a storyteller whose understanding of the human spirit and the need for a blend of love, laughter and tears in a story are a true gift to her readers as is evident in her most recent tale, Erotic Deception.
This story was as full of fun and snark as it was of sexy banter and passion. Cote' manages to balance suspense easily with comedy while adding sexual tension that sizzles off the pages. Lily is easy to identify with and Jet is impossible to resist. This reader was enchanted and recommends this book easily as a fun frolic with a mystery that caught me by surprise. In short, grab your copy today!
For the rest...and of course there's MORE, click this link and go directly to Coffee Time Romance's Coté Devotee Sight.
Karen Coté
brings humor, sass, and sexy intrigue to fill your world with her comet magic.
Way to go oh great Coté Comet! And you too,
Coffee Time Romance.
You can catch more of Karen Coté, the amazing Coté Comet, who will charm you with her
tale-telling honey pot at the Muse Bookstore BUY page, but don't stop there...you can double your Coté Comet reading pleasure by getting in line to pick up SEVEN DEADLY SINS, her short story available for pre-order RIGHT NOW in anthology format
from Alternative-Read.com
And if you've ever wondered what a comet SOUNDS like, head on over to
Karen's inventive AVATAR WEBSITE
You can catch the Coté Comet just about everywhere else your eyes can see and your ears can hear too. I mean REALLY, this comet is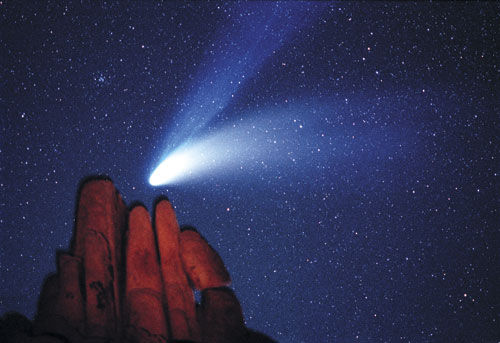 EVERYWHERE!