I am not a fan of
roller coasters...I like having my stomach remain right where God and Nature intended it...but I do love
The Scrambler...don't ask me why...it displaces your stomach with as much intensity as the Roller Coaster...and if one thinks about it, when it catapults you to the edges only to jerk you back, should the mooring come loose, you are heading out there into uncharted and nerve terrorizing panic....Still it's not UP there.
So what has any of this to do with Gail Roughton's latest suspense-filled release
DOWN HOME from Muse It Up Publishing, Inc.?
Wellllll...this story is so jam packed with rapid fire diversion, danger, and wicked misdirection, I felt as I sat with my nose glued to my Kindle, I was on the Scrambler, or a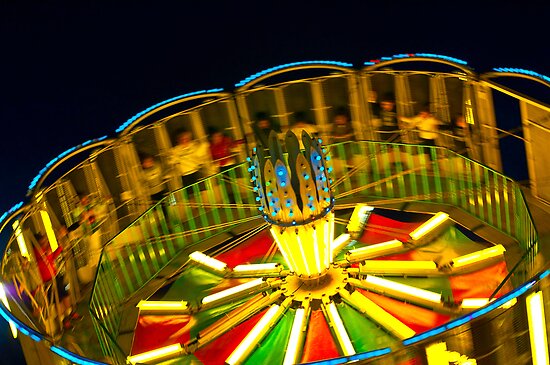 Tilt-A-Whirl at the carnivals I used to take my children to when they were little and my nerve endings could stand such stimulation.
My feet...or should I say butt, remained propped atop my memory foam mattress pad and my back was supported by three memory foam pillows behind me, but as I read Ms. Roughton's tale my innards felt like they'd hopped aboard the Scrambler heading this way and that.
I pride myself in having an agile enough mind to figure out the plots and undercurrents laid out by 90% of most authors...but
Gail Roughton?
This woman's creative mind is DIABOLICAL...and that means you are always in for a delicious ride that leaves you spellbound, emotionally spent, and haunted long after you read the final words of her tales.
Down Home...I am NOT going to give the story away...but I am going to say...I LOVED this book...and you will too...
So I have no problem whatsoever giving it FIVE
POWERFUL Stars.
DOWN HOME is available for purchase at MuseItUp Publishing and Amazon.com in their Kindle Store
Now hurry up...you do not want to miss this book. And while at, check out Ms. Roughton's OTHER books:
Miami Days and Truscan (K)nights
War 'N' Wit, Inc. The Witch
War 'N' Wit, Inc. Resurrection