This is the sequel to SNOW ANGEL by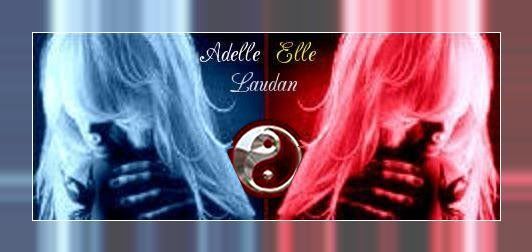 Adelle Laudan which means this is book two in the Jack and Jenna story.
I have to admit I have not read
SNOW ANGEL so was curious to see if this book could stand alone...it can!
In this book, Jenna is the daughter of a cruel, wealthy man who's on his deathbed...and the rat-scum waits against normal odds, until his estranged daughter is pulled from the happiness she found in
SNOW ANGEL for her to arrive so he can viciously use his last breath to disown her...and yet the vile scourge still leaves the wealth she really has no desire for to her anyway. He also leaves her with the shock of discovering she has, via her dead mother, an older half sister...a high functioning person with Down Syndrome he's paid to keep institutionalized since before marrying Jenna's mom.
As a former teacher with a masters degree in Special Education who felt honored to share the magic these incredible people bring to life, I was enchanted with Angelina, Jenna's older sister, and Ms. Laudan's creating a book letting the rest of us see why they are such delightful people.
However, not everyone working with these precious gifts are honorable.
This is Jenna's story of connecting with her older half-sister and the potholes some less than scrupulous and the many terrified of those unscrupulous place between Jenna and Angie building a bridge between them.
As a former teacher of children born with the challenges that come with Down Syndrome, I was delighted Ms. Laudan chose this as her theme...and pleased she presented two sisters, one society's definition of 'normal" and the other, radiating for one and all the excellence existing beneath the so called "shell."
I am HONORED to give this book DEAR ANGEL and Ms. Laudan
Five WELL-DESERVED STARS.
Thank you also Ms. Laudan, for taking me back to a time when I learned so much more from my precious students than I ever could have taught them....one in particular...ZACHARY..."I know you've passed over, Dear Boy, but I have never forgotten you...or the sound of your laughter."
This book is available where fine books are sold...Follow the link to the Amazon.com DEAR ANGEL BUY PAGE for this wonderful book.