Another Muse It Up Publishing book finds it's crafty way into my hands then glues me by the seat of my britches to my recliner and won't let go until I get to those fate-filled words "THE END!"
This is the sequel to THE FIREBORN CHRONICLES; FIREBORN FOUND (check HERE for the review of THAT by the seat of my pantser.)
Book One introduced us to the crew of the Nemesis, and how they became the crew, under the captain, now Corporate Overlord, Rael Pointe. Laynald, the unusual combination of healer and assassin is back being as cryptically engaging as ever.
Mary reintroduces us to chief scary Psi-guy Ira Haze's sister Alandra; new scary dudes, brothers Nevon and Deshon and a return visit to Mallory, another scary dude you're just going to love hating. Tristen, the blind Chosen One...now Ira's much in love wife is back with enough new "tude" to make Mallory her cruel master in book one, run for the nearest corner with his tail between his leg whimpering this time around.
Oh...and if you read my review of the first book, you'll note I queried Ms. Andrew's book may be answering some questions about our own nebulous religious past here on earth...How's this for a kick in the pants...Rael inherited the Archangels in book one, and they're here, front and center in the goings on throughout this book serving their OverLORD with pride and distinction.
In short Mary Andrews delivers again. And boy will you be surprised when you learn WHAT she delivers. I know I was.
I got so caught up in the twists and turns she weaves her characters through I was not happy when I reached the end, but encouraged when I learned more is on the horizon for us avid THE FIREBORN CHRONICLE fans. This is one relationship I hope goes on and on forever.
Five Stars is not adequate... This deserves...shoot...how may stars ARE there in the entire Universe?
THE FIREBORN CHRONICLES: RESONANCES...Book TWO in the THE FIREBORN CHRONICLES...now I'm off to follow my Sci-fi tracking nose in search of Book Three
THE FIREBORN CHRONICLES; REVELATIONS...Wish me Well! Oh GOODY...It comes out on July 27th...So it'll be here SOON. Keep track of all upcoming news by following the link.
This is Ladybug Lin...inviting one and all to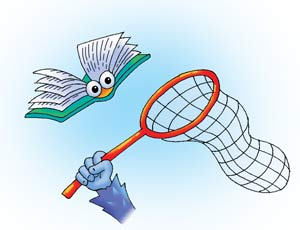 Catch the Reading Bug.